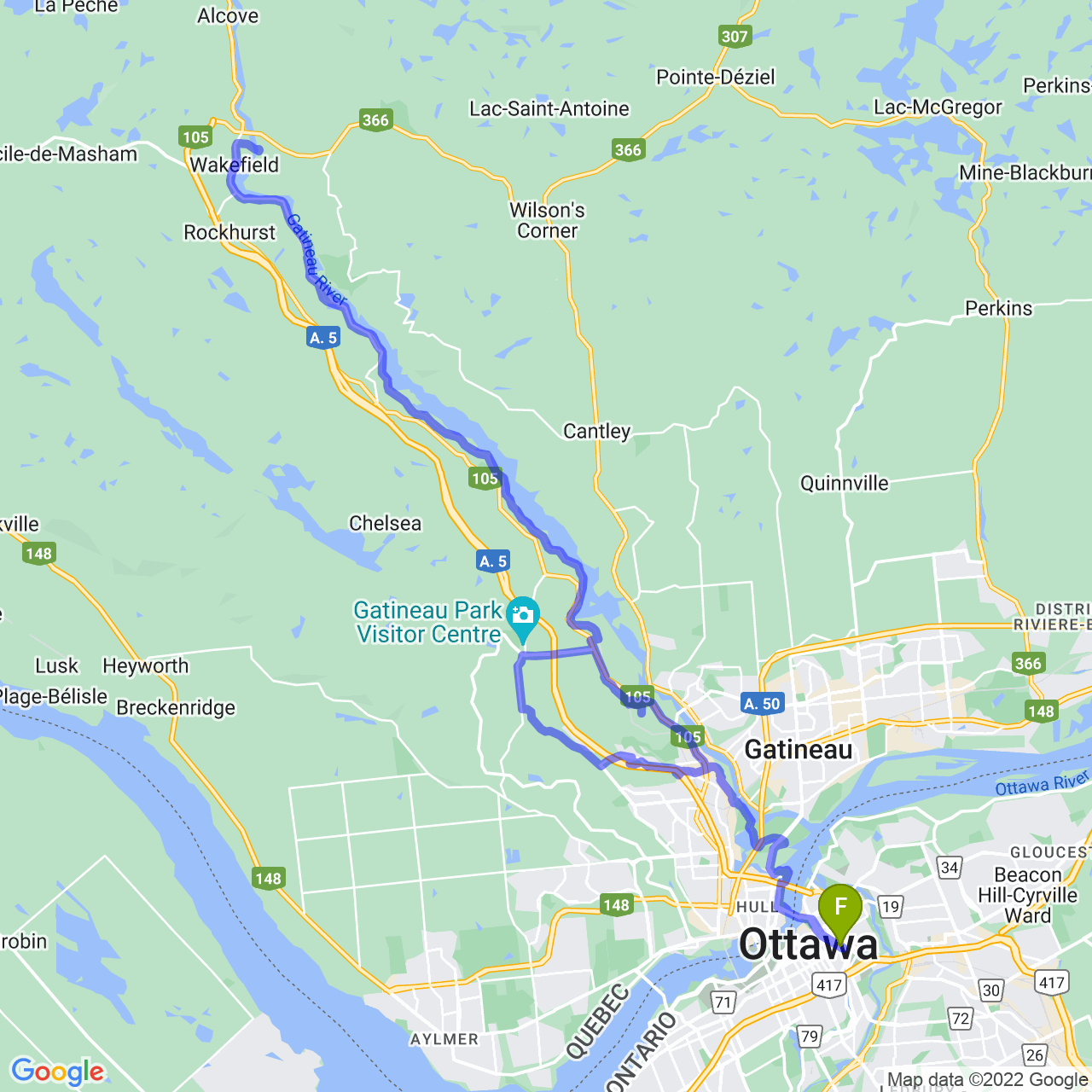 Breathtaking Fall Ride to Wakefield
2022-10-23
Distance: 88.42 km
Time: 7h 32m (4h 37m moving)
Avg. Speed: 19.09 km/h
Elevation: 410 m
Everyone thought the season was over but mother nature gave us a beautiful surprise, so the Bike Bums got together and threw a last minute fall ride.
For this ride we took the old train track that goes by the river almost the whole way. It's a beautiful landscape and because you're always by the water fairly flat.
🚧 Before making it to Chelsea we got a bit lost, since some paths to Gatineau were closed. Beware!
---
Wakefield is a tiny village in Québec. 40KM away from downtown Ottawa, this is a day-long ride that won't disappoint.
The best route by far is the Chelsea Community Trail. Get yourself to Chelsea through Gatineau Park. This route will help you avoid Route 105. Instead, you'll ride by the river almost the whole way.
This used to be an old train route that's been adapted into a trail. Perfectly flat gravel!
🚗 Driving? There is parking at Chelsea CLSC, located at 490 Route 105.
Also read: