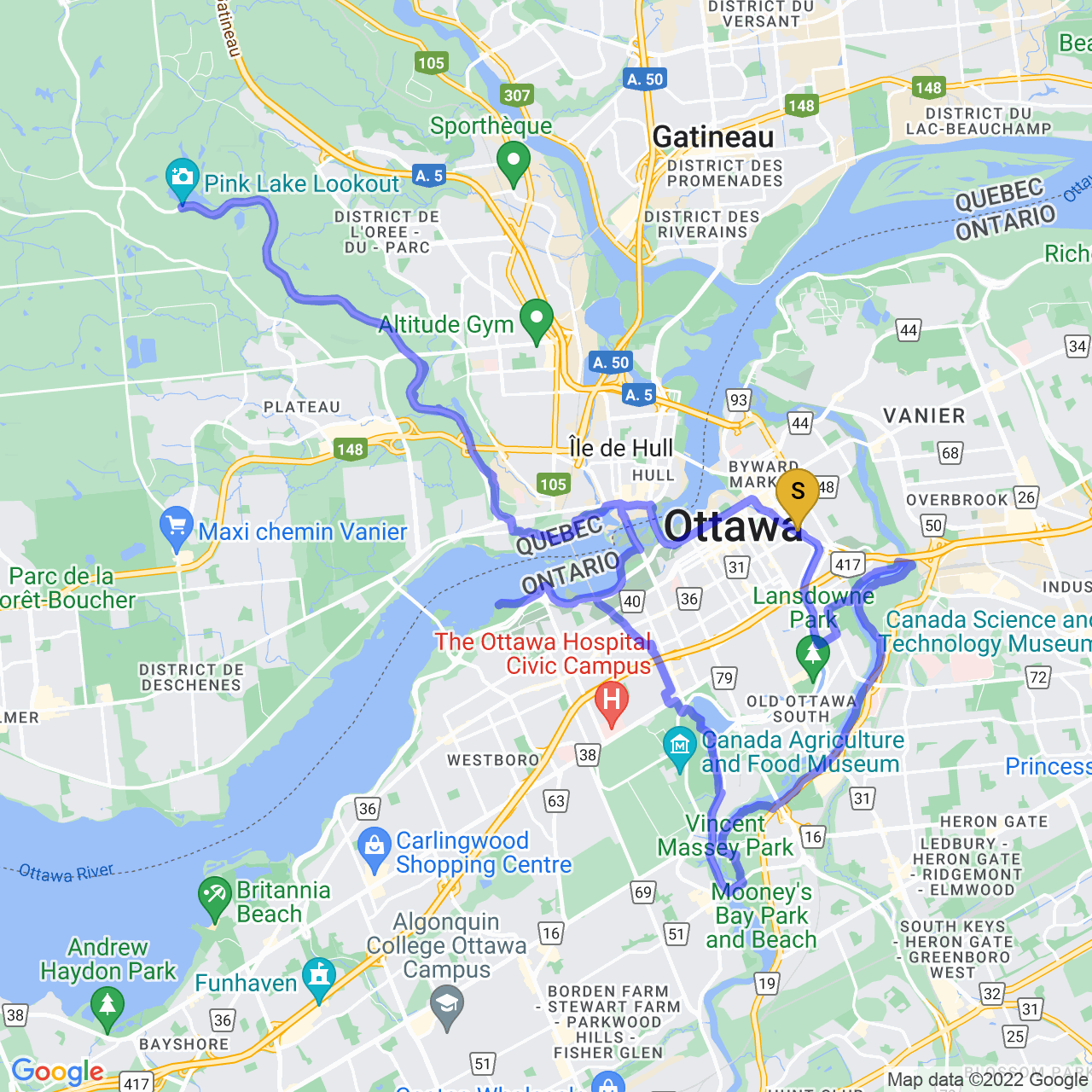 chasing the orange
2022-10-16
Distance: 51.4 km
Time: 3h 12m (2h 22m moving)
Avg. Speed: 21.64 km/h
Elevation: 421 m
the park couldn't be more splendid at this time of year! it was unfortunately full of cars but easy to pass by on the bike.
parts of the bike path were closed (due to some 🐻-related emergency, apparently cubs were running lose!) so I had to take the road.
still, beautiful ride and weather for this time of year!
---
Pink Lake is the pinnacle of cycling in Gatineau Park. A great workout that challenges, but also rewards with amazing views and great fun descending (you can hit 60km/h!).
This is a world-class park. Pink is a great gateway into Gatineau Park, from here you can visit:
Even better, NCC closes roads to cars for most of the Summer: Road Closure Schedule.
This ride can be quite demanding but it's certainly doable even for newcomers. It's advised to bring sugary foods to avoid muscle soreness. Avoid the Bunk!