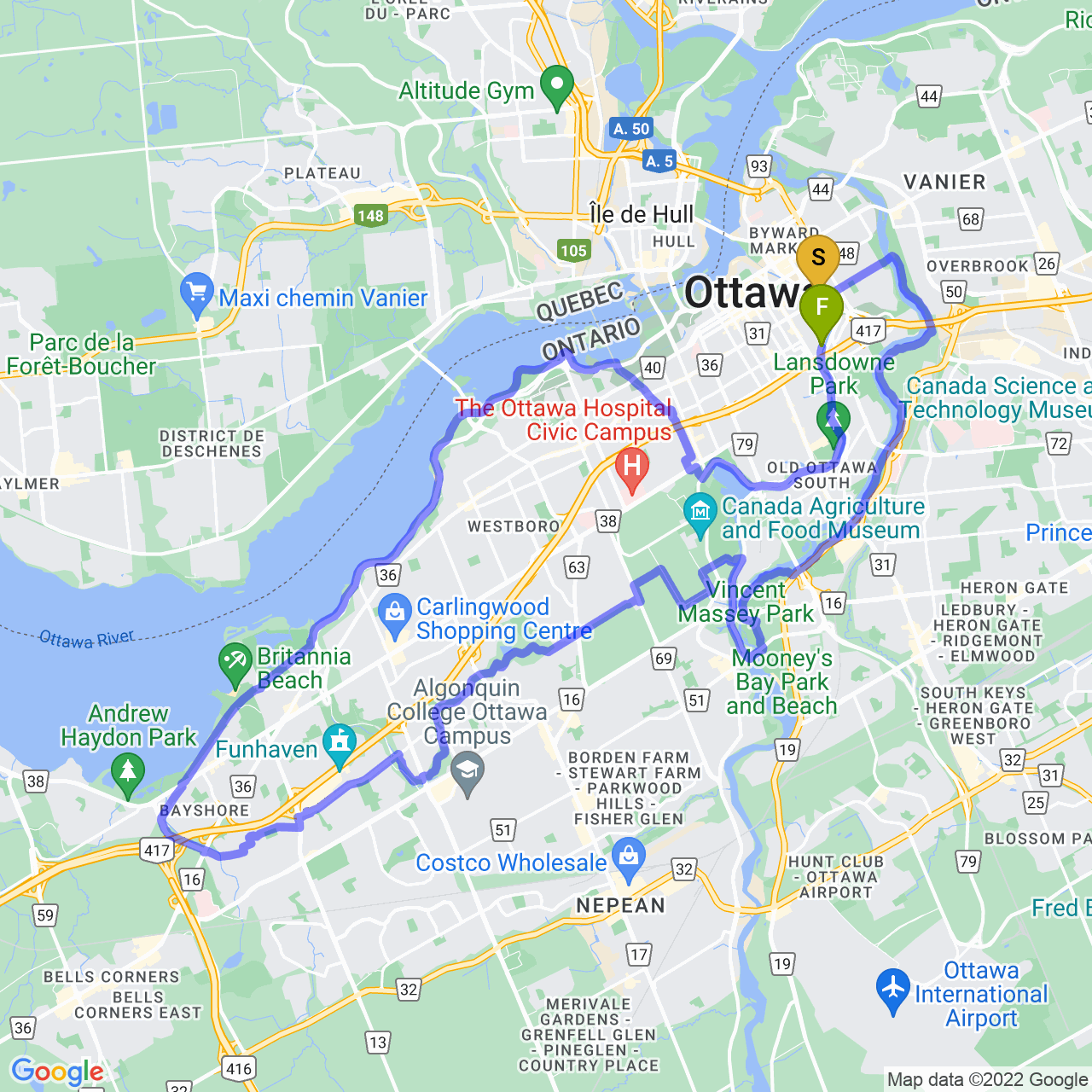 Fall loop around Ottawa
2022-10-22
Distance: 45.64 km
Time: 3h 8m (2h 26m moving)
Avg. Speed: 18.67 km/h
Elevation: 256 m
lovely fall loop around Vincent Massey Park, Carlington Woods, Mooney's Bay, and Britannia. With a mandatory pit stop in the NCC food spot!
These days I'm enjoying rides that loop much better than the ones that return through the same path. so boring!
---
This is a loopy variation of Britannia, going through the Experimental Farm and Carlington Woods. If you still find this too touristy, a similar route is just the Carlington Woods part.
This version is particularly great on summer when NCC closes the Sir John A. Macdonald Parkway during Weekend Bikedays. If you're lucky, Queen Elizabeth Driveway will also be closed!
This ride goes through the Trans Canada Trail. You can also read GoBiking's review.
Don't forget to visit Britannia for Ice Cream at The Beachconers!