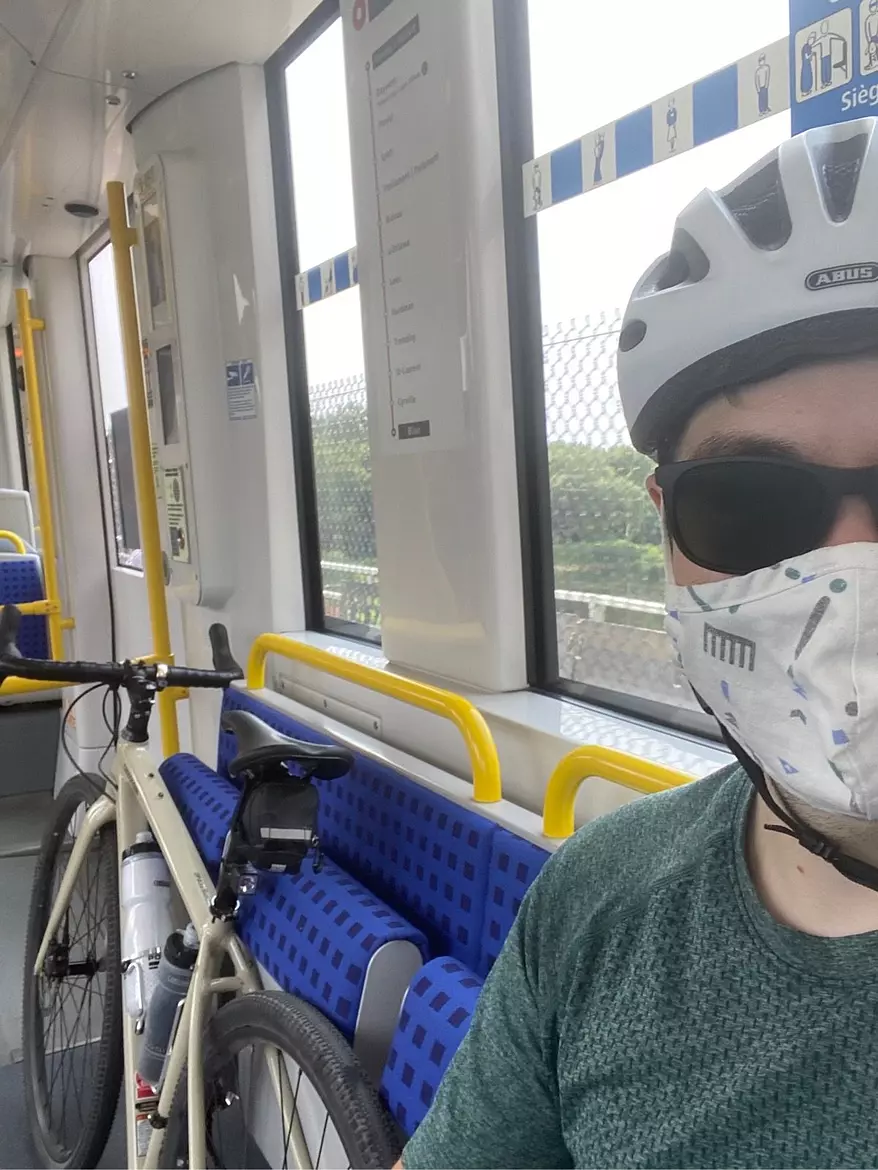 Beach Day! 🌞 🏖 🚊 🚴
2021-07-18
Distance: 19.62 km
Time: 58m (46m moving)
Avg. Speed: 25.09 km/h
Elevation: 45 m
First time taking the O-Train and first time doing a remote start. First time at Petrie too! There's this downhill at the end of Blair, it's insane I hit 63km/h and I wasn't even clipped! Incredible ride with SGEC Pkwy closed due to NCC BikeDays!
🗺️ View Map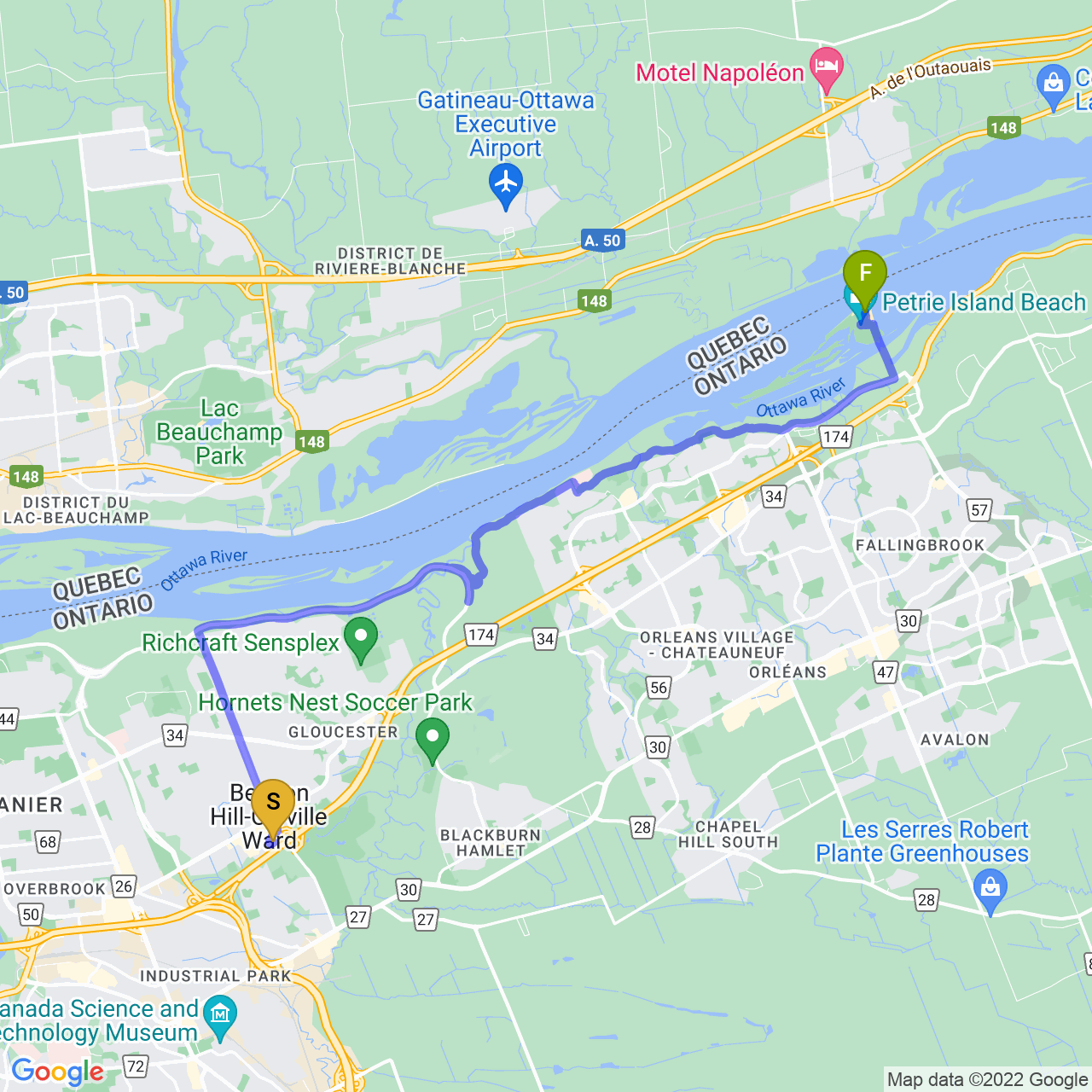 ---
Downtown to Orléans is a beautiful ride! I'm always a bit annoyed at the cars around Rockliffe Park, but the ride is much more bearable if you take the bike lane all the way until you're in the Ottawa River Pathway.
Soon after Rockliffe Park there's a bike path that's parallel to a gravel path, it's highly recommended to take the gravel even on road tires, the views by the river are gorgeous!
🐿️ Beware of little critters as you cruise through the woods. Bring a light after dusk!
👙 Bring your swimsuit and head to Petrie Island 🏝️ (or combine it with O-Train to Blair station 🚉)
🚧 During the summer NCC closes the Sir George-Étienne Cartier Parkway for Weekend Bikedays
📰 You can read GoBiking's review on it