Exploring Shirley's Bay
2021-09-07
Distance: 54.13 km
Time: 3h 41m (2h 36m moving)
Avg. Speed: 20.72 km/h
Elevation: 199 m
The gravel by Shirley's Bay is pretty nice!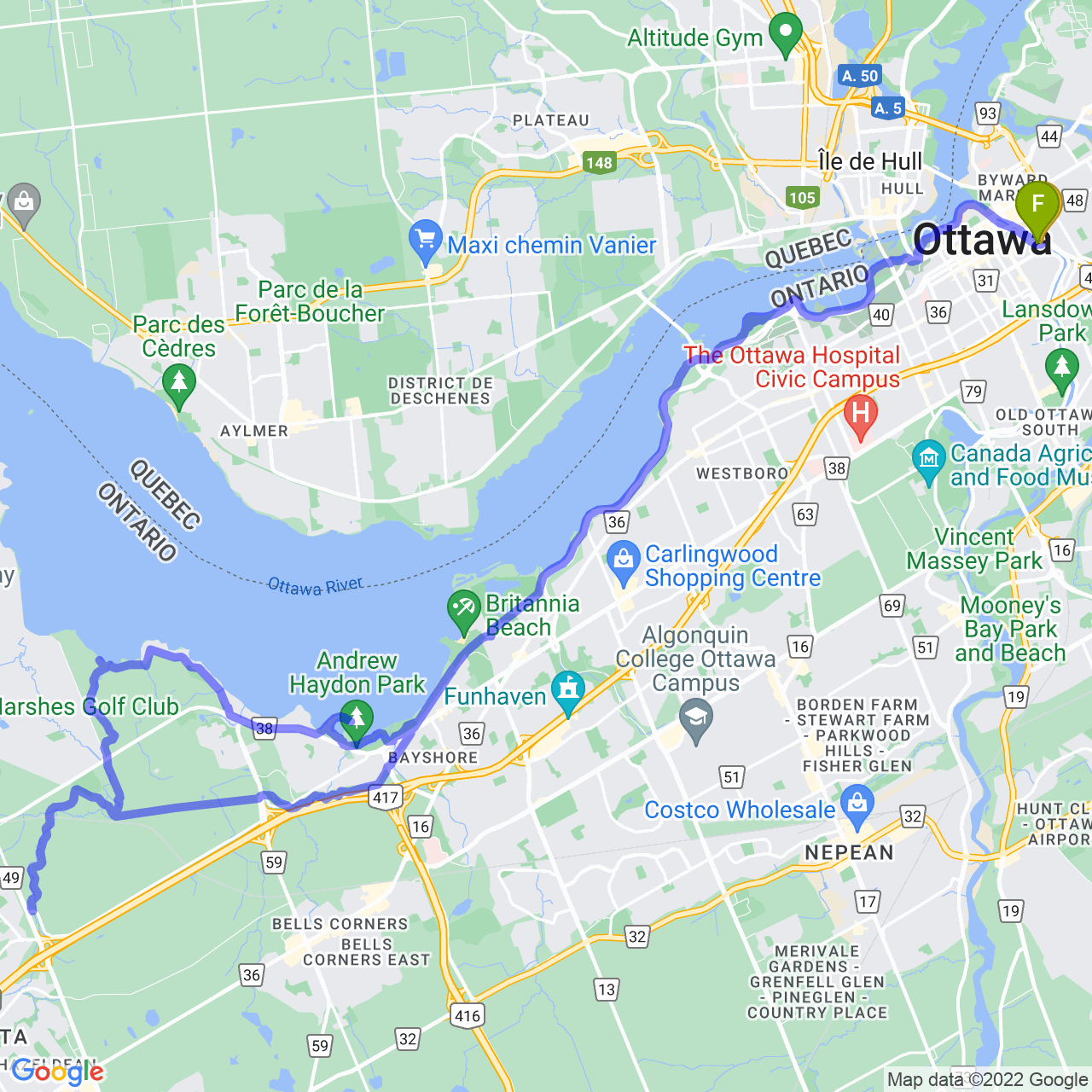 ---
If you keep riding past Britannia there's a street light, if you keep going you'll slowly make your way to Wesley Clover Parks (Google Maps), so far this is all really nice bike paths surrounded by trees on all sides.
If you take the right turn, you'll start riding on a really fun stretch of gravel, ending in Shirley's Bay. A great place to chill and have a picnic.
If you're hungry, Greek on Wheels is not too far 🥙