Bruce Pit
2021-10-09
Distance: 38.34 km
Time: 4h 19m (2h 14m moving)
Avg. Speed: 17.07 km/h
Elevation: 143 m
Gravel towards mountain biking, I fell a few times but it was SO FUN! Need tyres with more grip...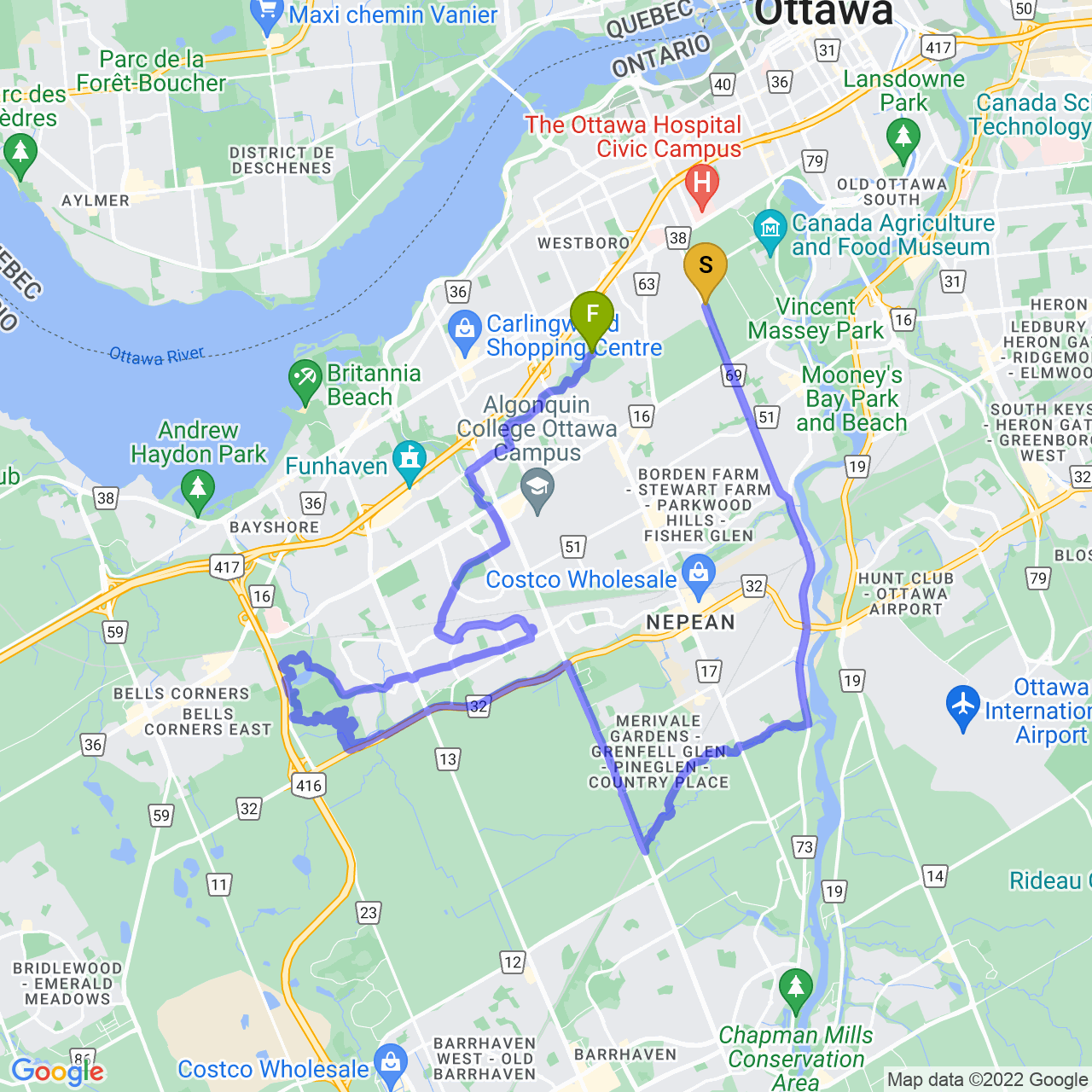 ---
Discover the lush scenery of Ottawa's protected Greenbelt, a haven of green space, forests, farms, and wetlands encircling the downtown core.
Embark on a cycling adventure to experience the variety of trails and routes within the Greenbelt, each offering their own unique charms and challenges. Don't miss out on the scenic gravel paths that wind through this natural oasis!
NOTICE Late 2022: Part of this route is likely unrideable due to wind damage in 2022.