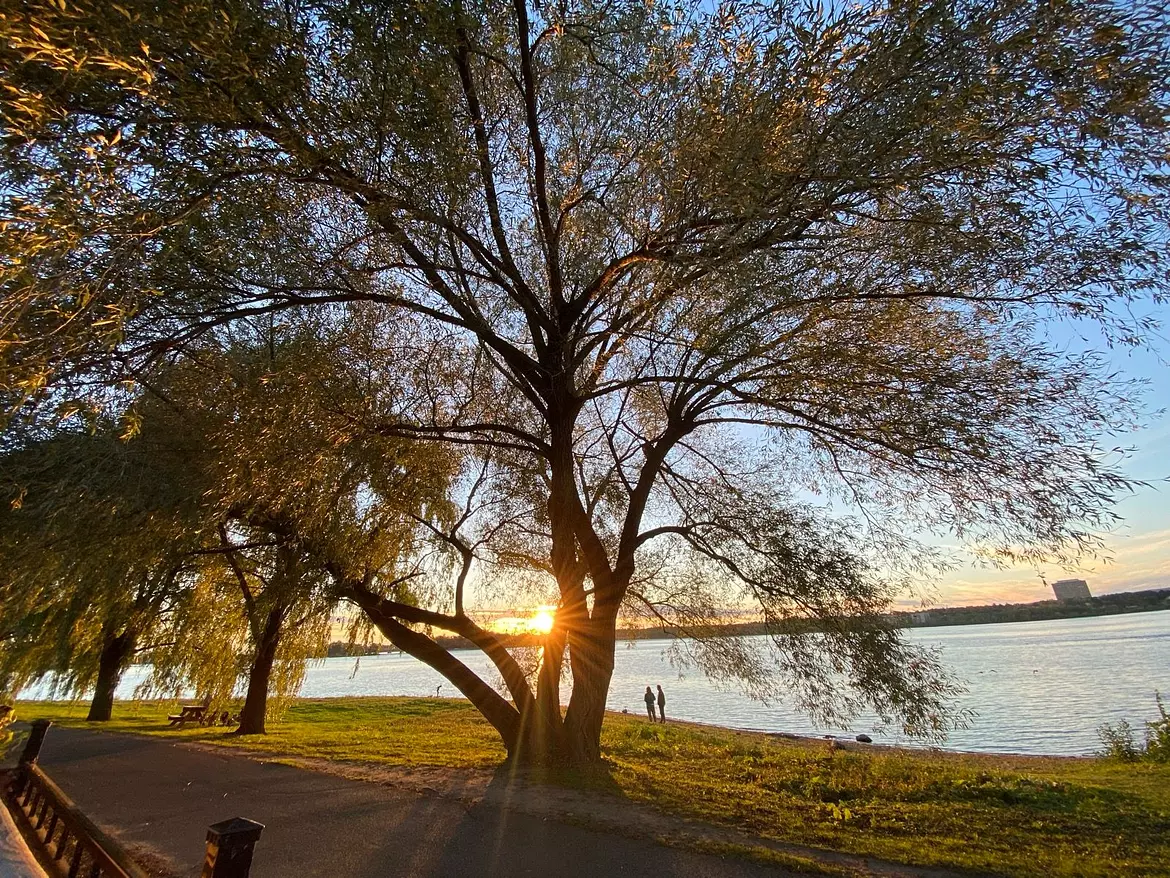 Evening Ride
2022-09-24
Distance: 30.73 km
Time: 2h 7m (1h 24m moving)
Avg. Speed: 21.71 km/h
Elevation: 101 m
🗺️ View Map
Britannia Park is a great place to chill year-round. So much so that in 2021 it was my favourite ride of the year! The ride from downtown through the Ottawa River Pathway is full of ups and downs but nothing too bad, just enough to keep you engaged.
Make sure to keep riding until Andrew Haydon Park. This ride goes through the Trans Canada Trail.
Snacks:
During certain times of the year, NCC has a bistro café that's great for a small bite (and also a full meal!).

For me it's often a little too early into my ride, so I prefer to reserve it for the way back.

Right before arriving at the park, 🍦 The Beachconers Microcreamery is a MUST STOP: treat yourself to ice cream during summer, and hot chocolates during fall!

This is legitimately one of the greatest motivators to make it all the way to the end, like, the park is great and all, but this café is amazing.
🚗 Driving? There is parking for the Ottawa River Parkway by Remic Rapids Park 🌳 and by Britannia Park.
⚠️ 2023 Notice: Since 2022 there's been Closures behind Parliament Hill, making the initial section of this path much less appealing.