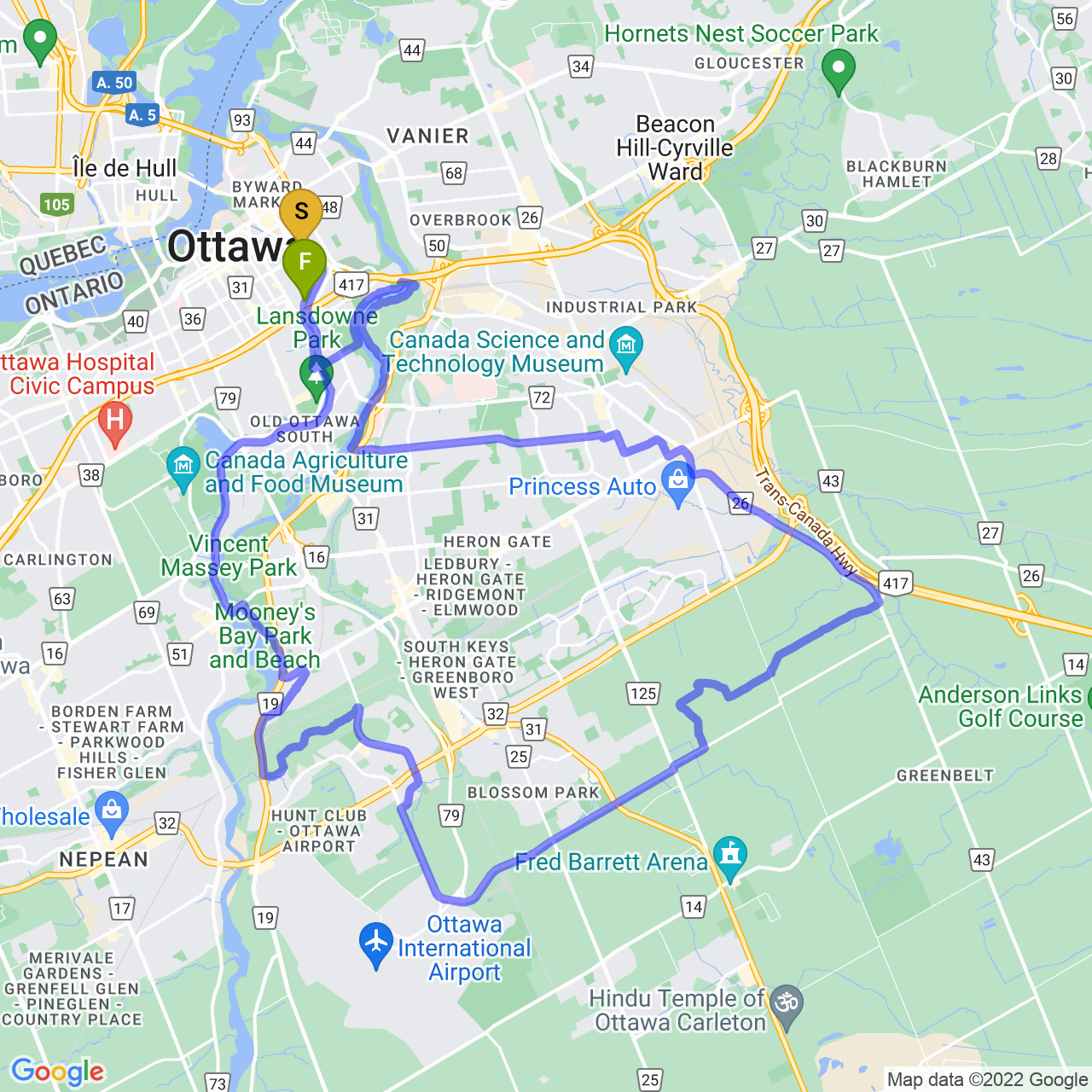 trail mix
2022-05-04
Distance: 45.25 km
Time: 2h 24m (2h 8m moving)
Avg. Speed: 21.07 km/h
Elevation: 165 m
Great single-track trail! It shows you the best of the Greenbelt. Best time of the year is early spring / late fall, the more vegetation, the harder to go through it gets.
This is a great trail for a roadie wanting to get into gravel. The single track makes you sure stay on path!
---
The greenbelt is a stretch of protected land surrounding the downtown core of Ottawa. It's full of green space, forests, farms, and wetlands. And gravel paths!
Explore the many rides of this route to get a taste of what Greenbelt has to offer.
NOTICE Late 2022: Part of this route is likely unrideable due to wind damage in 2022.